The Erica Raab Inspirational Award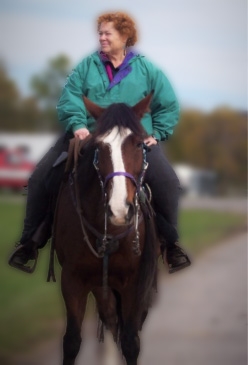 Our friend, Erica Raab, passed away in 2009 knowing she had a great ride.
A vibrant horsewoman with an incredible zest for life, Erica was a fixture at our NYSHC Annual Fall Pleasure Ride located in Brookfield, NY.  In Erica's honor, the NYSHC presents an annual award to recognize horse and/or trail enthusiasts who demonstrate dedication, motivation, leadership, perseverance, altruism and inspires others.  The recipient receives the traveling Erica Raab Inspirational Perpetual Trophy as well as a personal memento to remain in their possession.  The beautiful glass pieces are hand painted by Equestrian Artist, Donna Raines from Springfield, Massachusetts.
Recipients of the Erica Raab Award
2009 - Barbara Rau
2010 - Kim Kershaw
2011 - Paula Dennis, Charylie Dine, Joeleen Dines
(Mother, Daughter, Granddaughter)
2012 - Carolyn Moore
2013 - Barbara Robertson
2014 - Mark and Rose Wehnau
2015 - Barbara Cunningham
2016 - Kris Allen 
2017 - Karen Wheeler
2018 - Carrie Brosnan
2019 - Patti Buttino