Brookfield Competitive Trail Ride/Drive Clinic & Competition

BROOKFIELD NY COMPETITIVE TRAIL RIDE
The ride will be held June 18-20, 2021, at Pure Country Campground. For additional information or help those interested may contact Ride CoManagers Joanna Lasher at JoLasher65@gmail.com or (518) 882-1515 or (518) 577-9638 or Lynn Dunn at DunnL@cobleskill.edu or (518) 265-2049.
There will a 15-mile and 25-mile ride and drive both Saturday and Sunday. This format will allow entrants to enter one horse in either 1 or 2 25-mile events or a 50-mile event. It will also allow one rider to ride a different horse each day.  For the 15-mile events it could be 1 horse one or both days or 2 different horses. All events will also be drives for those who choose to drive not ride.
Event will again be hosted at Pure Country Campground, 176 Kelly Rd., New Berlin NY. www.purecountrycampground.com, phone (607) 847-9265.
As submitted by Dan Gruen, VP of NYSHC & New York State Trails Council Rep.
2021 Brookfield CTR/D Entry Info
2021 Brookfield Alternative Poster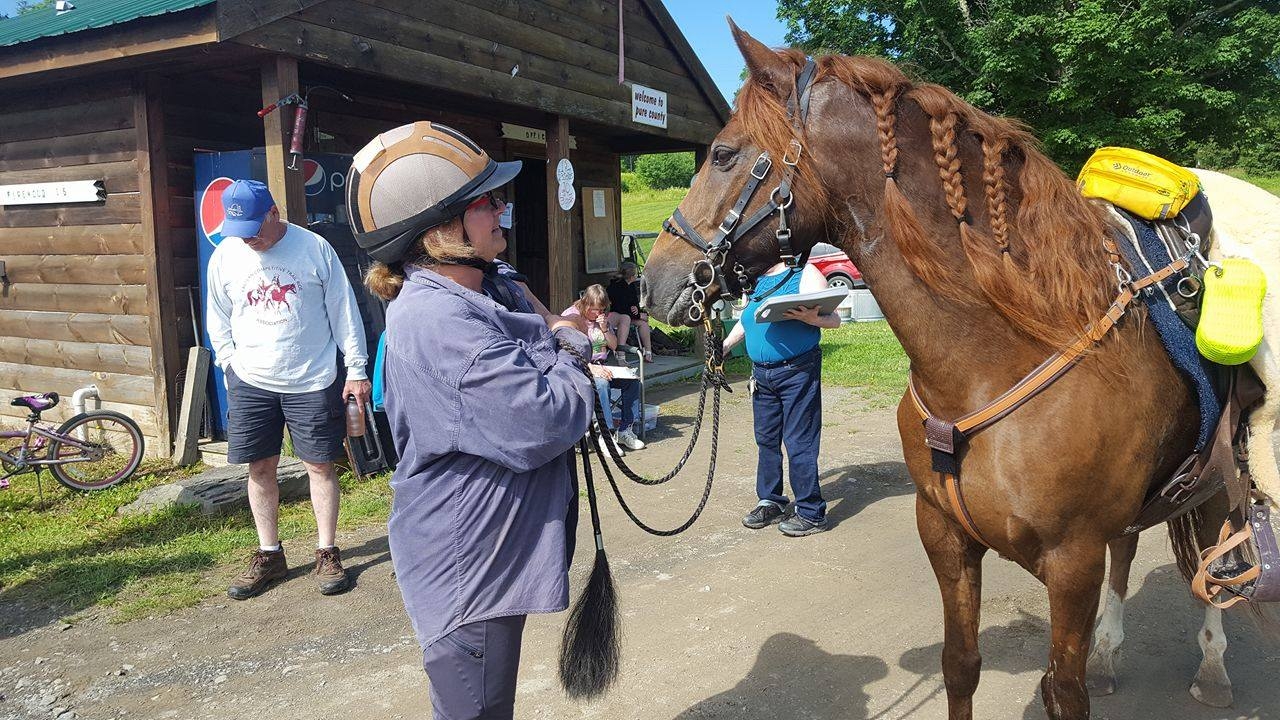 A "Paso Fino Finish"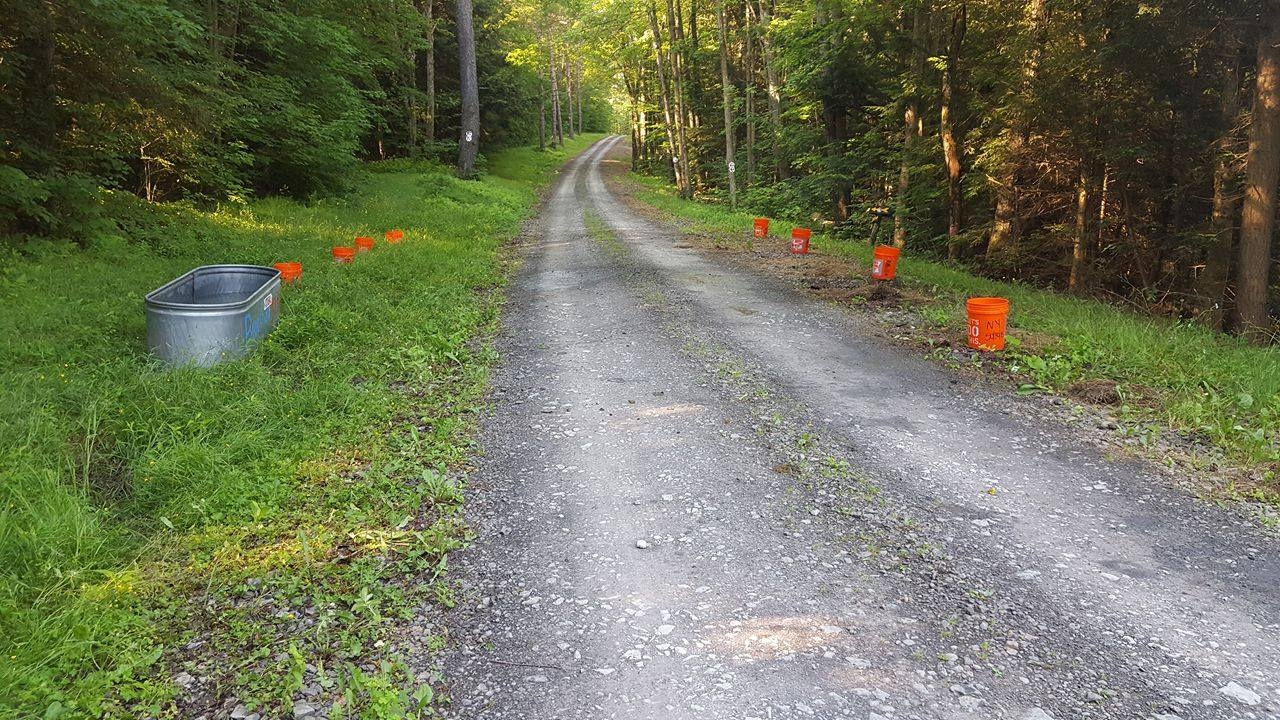 Buckets waiting for horses at a water stop alongside Truck Trail 1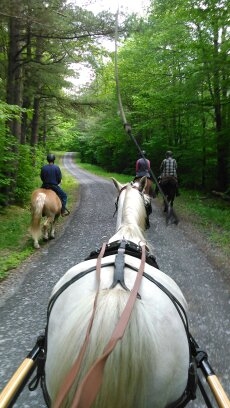 Driving on Brookfield Truck Trail