2019 Award Winners!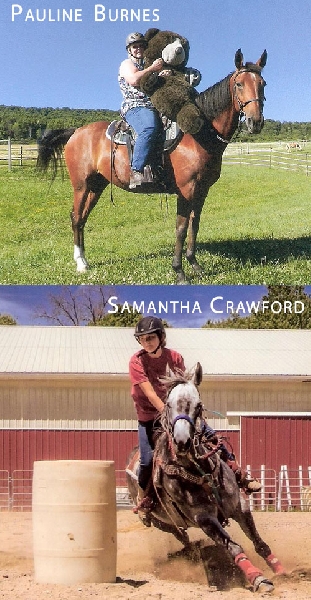 The New York State Horse Council 2019 Youth Scholarship & Adult Grant committee is pleased at the number of applications that were received for this years Awards!
Congratulations to Samantha Crawford for winning the 2019 NYSHC Youth Scholarship. Samantha is an active member of her Horse Council Chapter in Orange County, her local G&M Riding Club and 4H. She has been an exemplary student and horse person who will be attending the University of Wyoming this fall. Samantha wishes to pursue Veterinary Medicine.
Pauline Burnes of Arkport NY is the winner of the 2019 Adult Grant! Pauline is a member of the Chatt-Chaut Horse Council and very active in her community, and has promotes events, trail conferences, and open space for equines and safe trail riding. Pauline will be attending the 2019 Certified Horsemanship Association International Conference and Large Animal Rescue Opperations Class. Congratulations Pauline!
The NYSHC Youth Scholarship & Adult Grant committee Thanks all the applicants and wishes them much success in the future. We encourage them to continue their memberships to NYSHC and remain active in their chapters. Most importantly to try again next year in May 2020.