Brookfield 50/25/15 Competitive Trail Ride (CTR) Clinic & Competition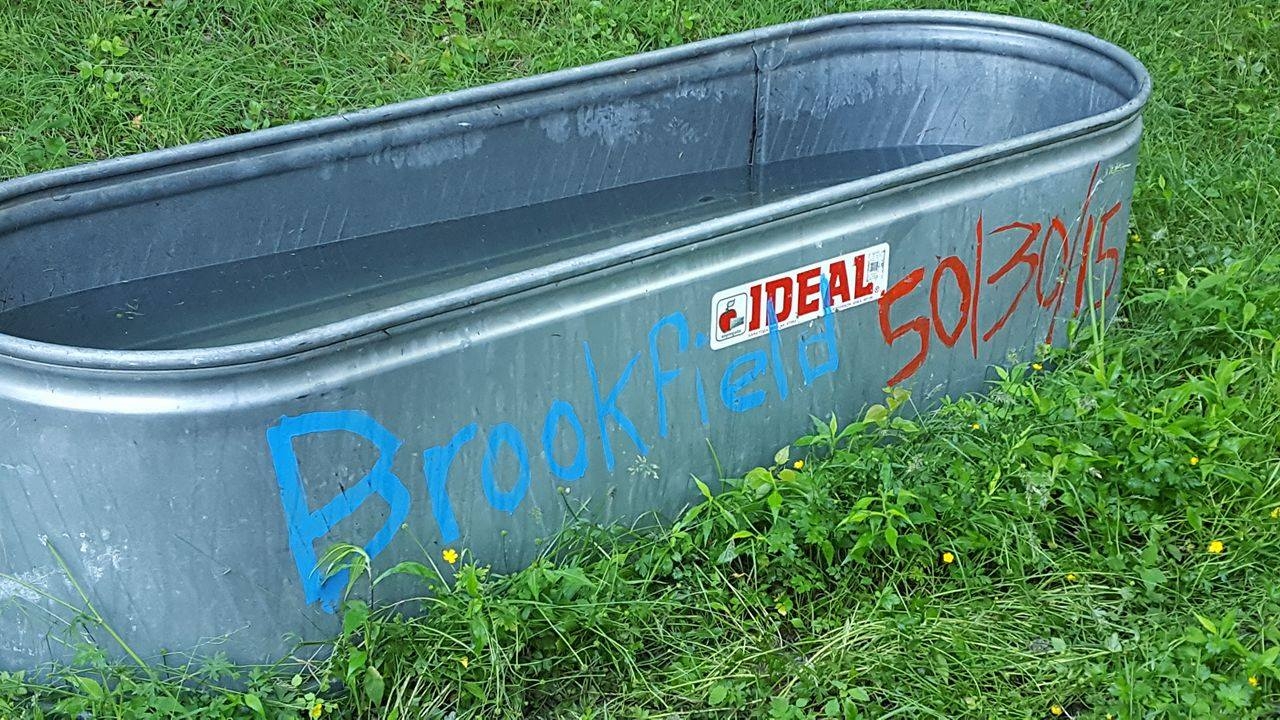 CLINIC- April 27, 2019 Saturday
A one day "How To" clinic to answer your questions about Competititve Trail Riding/Driving will be held at Pure Country Campground in New Berlin, NY. You can bring your horse for a mock CTR/D and camp over for the night to get your horse used to camping too! For more information, click here:
CLINIC Poster
CTR/D COMPETITION: June 22 & 23, 2019
The annual Brookfield, NY Competitive Trail Ride (CTR) sponsored by the NYS Horse Council and sanctioned by the Eastern Competitive Trail Ride Association will be held at the
Pure Country Campground
in New Berlin, NY on June 22, & 23, 2019.
For those who like to ride, the 2019 choices will be: two individual days of 15 mile Conditioning Distance Rides, two individual days of 25 mile CTR or a 50 mile (two day inclusive) CTR.
There are also opportunities to participate for those who drive their horse too! New in 2019, there will be a 15 mile Conditioning Drive on Saturday and a 25 mile Competitive Trail Drive on Sunday. Driving routes will be on truck trails (dirt roads), no single track woodsland trails.
For information and entry forms for the 2019 50/25/15 Brookfield CTR, contact Joanna Lasher, Ride Secretary, jolasher65@gmail.com, (518)882-1515.
OR Click here:
A "Paso Fino Finish"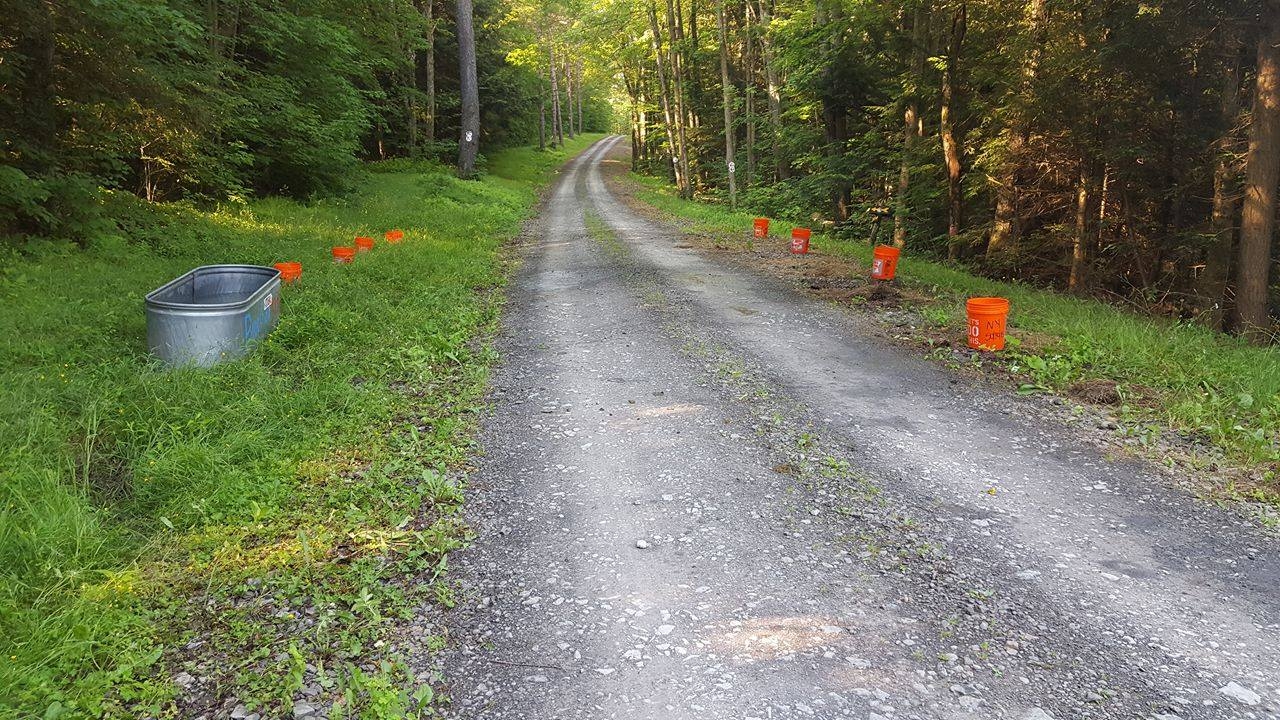 Buckets waiting for horses at a water stop alongside Truck Trail 1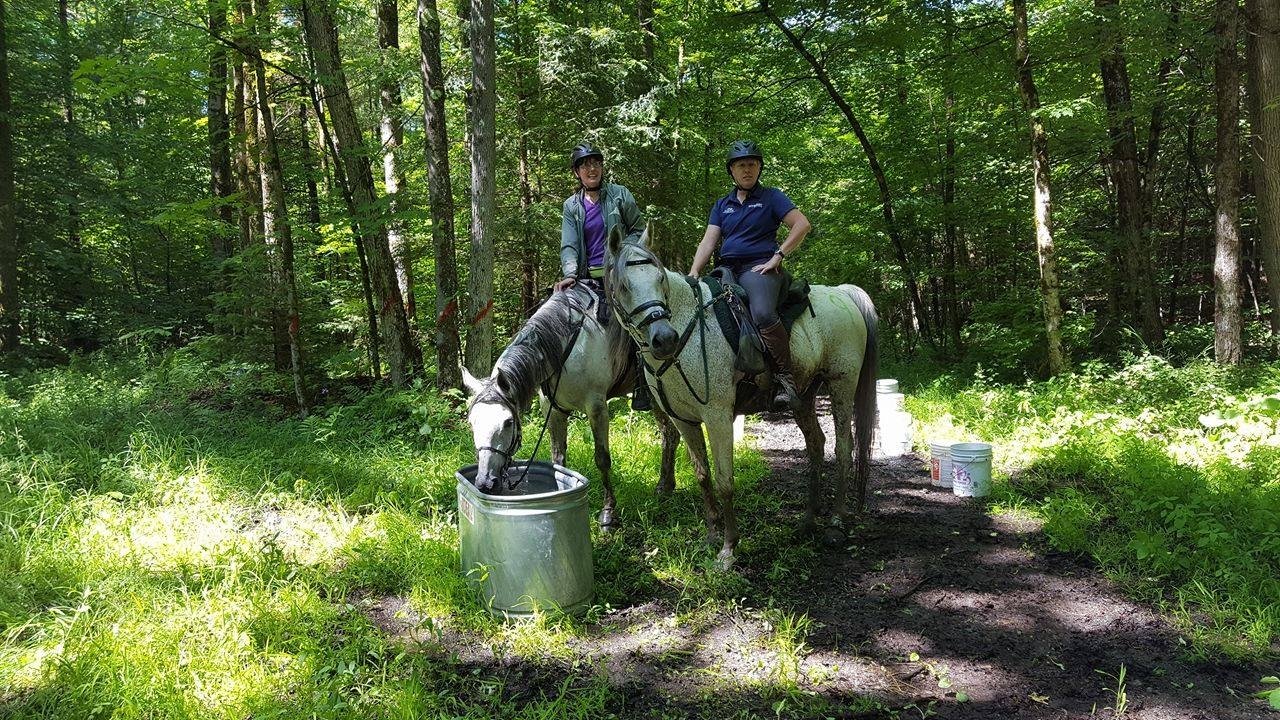 Horses at water stop along the trail.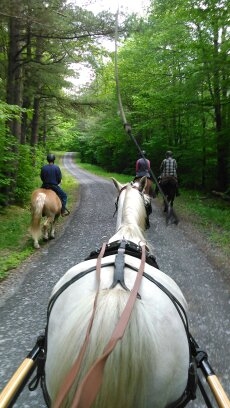 Driving on Brookfield Truck Trail