The Erica Raab Inspirational Award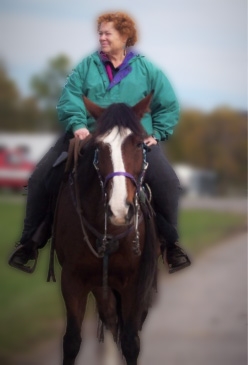 Our friend, Erica Raab, passed away in 2009 knowing she had a great ride.
A vibrant horsewoman with an incredible zest for life, Erica was a fixture at our Fall Ride at Brookfield. In her honor, the NYSHC presents on an annual basis, an award to recognize trail riders who demonstrate dedication, motivation, leadership, perseverance, altruism and inspires others. The recipient receives the traveling Erica Raab Inspirational Perpetual Trophy as well as a personal memento to remain in their possession. The beautiful glass pieces are hand painted by Equestrian Artist, Donna Raines from Springfield, Massachusetts.
2016 Erica Raab Inspirational Award Recipient
We are pleased to announce Kris Allen as 2016 recipient of the "Erica Raab Inspirational Award "Kris Allen has many Encouraging attributes like Erica. He has been riding over 30 years and has been a mentor to many. He is tremendously patient and encourages many to achieve their goals without feeling rushed or anxious. Kris is a positive influence to many young riders. He has instructed youth riders making it fun and yet extremely challenging. He is also known as a friend to all. Congratulations Kris!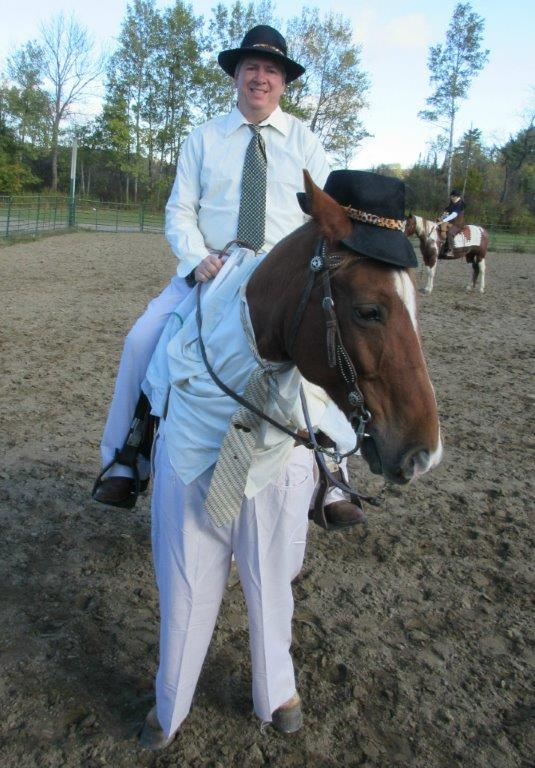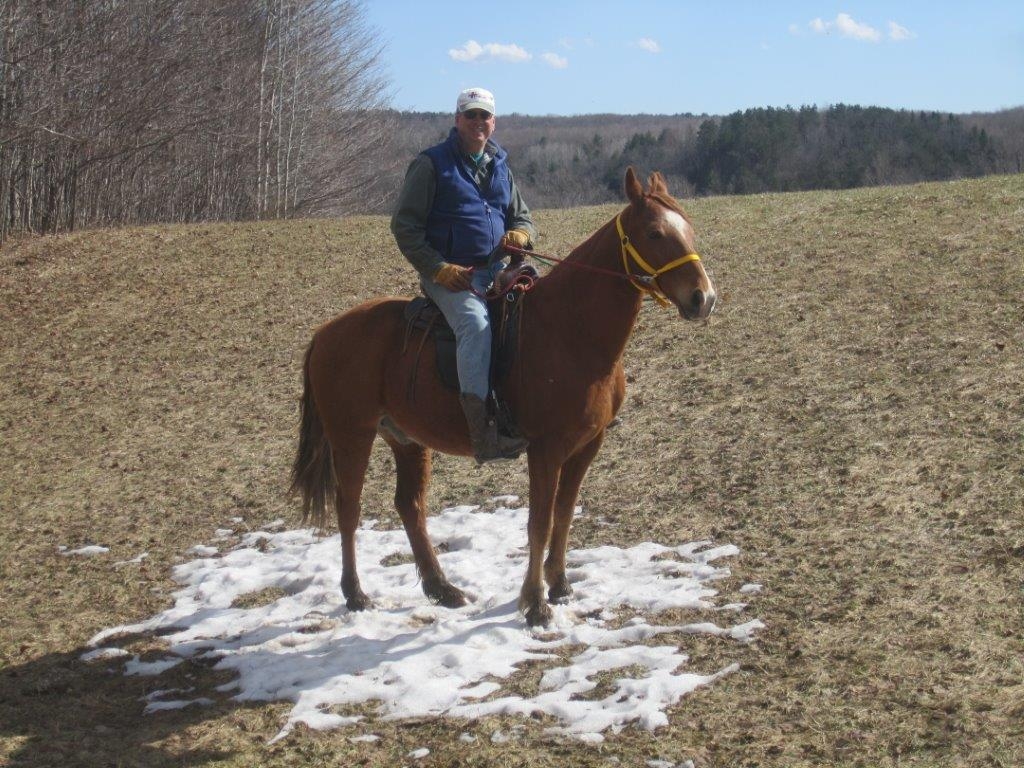 Recipients of the Erica Raab Award
2009 - Barbara Rau
2010 - Kim Kershaw
2011 - Paula Dennis, Charylie Dine, Joeleen Dines
(Mother, Daughter, Granddaughter)
2012 - Carolyn Moore
2013 - Barbara Robertson
2014 - Mark and Rose Wehnau
2015 – Barbara Cunningham
2016 - Kris Allen
Erica Raab Inspirational Award Nominations should include the following:
Be dated on/or before September 15th of the current year and sent to the Fall Pleasure Ride Chairperson.
Nominee's name, address and phone Number.
Brief description of the Nominee's qualities or actions and/or your reason for the nomination. Where possible, provide examples to support the statement. Nominees need not be a current member of NYSHC.
Your name, address and phone number.
The Erica Raab Inspirational Award will be presented at the NYSHC Annual Fall Pleasure Ride. If you have questions, please contact the Fall Pleasure Ride Chairperson.