NYSHC Tickets Sale for Longines Masters of New York - NOW until April 28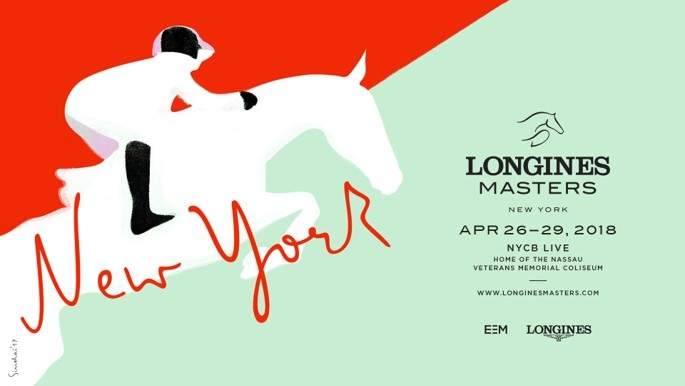 NEW YORK STATE HORSE COUNCIL'S presale for the LONGINES MASTERS OF NEW YORK - on APRIL 26-29, 2018 at Nassau Coliseum on Long Island. Enjoy the best in international Show Jumping! Get your seats now before they officially go on sale in January! $10 of every ticket sold is donated back to New York State Horse Council (and Ticketmaster booking fees are waived!).
PROMO CODE: NYSHC
In order to purchase tickets you will be prompted to create an account at checkout. (offer Expires: April 28, 2018)
---
Groups are Welcome!
If you intend to reserve more than 15 tickets, please let Alison Clarke on 602-300-3711 know. We will be offering a variety of prizes for the most tickets purchased. Your booking must reference PROMO CODE: NYSHC.
The Longines Masters of New York is a
must-attend event bringing together top-level athletes and amateurs alike
, celebrities and corporate decision-makers from around the world, all who come to enjoy a unique experience created by exceptional moments in sport, entertainment, glamour, gastronomy and contemporary art.
This event offers the opportunity to witness the first ever Riders Masters Cup on US soil, as well as the iconic Longines Masters competitions like the Longines Masters of New York Grand Prix and the Longines Speed Challenge!
Do not miss this must-see horse show that is unlike anything you have ever seen before and the opportunity to further support a program you love!
Join us at Longines Masters of New York. It is sure to be an incredible event!